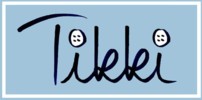 Quilt Kits | Sewing Kits | Patchwork Kits | Bag Kits
We are delighted to offer our customers exclusive quilt & sewing kits.
All our kits are unique & lovingly made by us using quality fabrics and materials from our own stock.
Each kit is individual and made with love & care - the over all look will be as shown below
Drawstring Bag Fabric Kits

A Modern Scrappy Patchwork Drawstring Bag Material Kit
Size 8" by 9" (20cm x 23cm)
This kit includes fabrics, lining, wadding, cord and pattern.
Price £29.95

LIMITED EDITION drawstring bag London kit, blue
Size 8" by 9" (20cm x 23cm)
Our kit includes fabric, lining, wadding, cord and pattern.
Price £25.95


La Petite Mercerie yellow drawstring bag fabric kit
Size 8" by 9" (20cm x 23cm)
The kit includes fabric, lining, wadding, cord and pattern.
Price £19.95
Patchwork Quilt Fabric Kits
All images below are for illustration purposes.
Sweet Summer Quilt Fabric Kit
This kit includes fabrics for the top and the instructions for a beautiful picnic quilt. We have carefully selected gorgeous florals and some delicate text prints. Suitable for beginners.

Size: crib/cot 38" by 45"
(96cm by 115cm) £39.95
Add to Basket

Size: Cot/throw size 45" by 56"
(115cm by 142cm) £49.95
Add to Basket

Size: Single bed 56" by 75"
(135cm by 190cm) £69.95
Add to Basket

View sample kit image here

Kits available here!

Starter Patchwork Quilt Kit
From 6 years to 101+
This kits makes a 12" by 15"
(30cm x 40cm) mini quilt.
Kit includes: detailed instructions for hand sewing, fabrics for front and back + wadding.
Crafty kids love these and they make great gifts at only £16.95

Ps. You will additionally need needle & thread, pins and safety pins.
Thank you for visiting and please come back soon again.
________________________________________
Tikki Ltd 293 Sandycombe Road, Kew Gardens, Greater London (Surrey), TW9 3LU, England, UK

© Copyright 2007 Tikki Limited
All Rights Reserved.
LONDON, UNITED KINGDOM