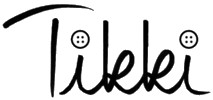 Hello and thank you for opening this newsletter...
* * *
Today is the day when I can share some good & bad news with you!
Let's start with the bad news...
Tikki London shop in Kew Gardens will be CLOSING DOWN in May.
It is very much for personal reasons that I will be closing a thriving business - my husband has today been appointed to a new international job, so we have made the tough decision to relocate lock, stock & barrel to Singapore.
It is sad to part with my lovely patchwork shop, but being on the other side of the globe is simply too far to be able to run a business in the UK. Mixed with sadness is excitement & I'm looking forward to new adventures. I am also thankful to now be able to spend more time with my daughter & support her when she will be joining sixth form in a new school in Asia. And it will be lovely to have more time to sew & travel as well.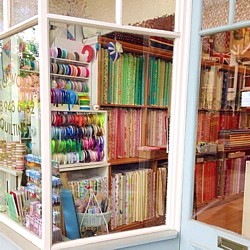 So, the GOOD NEWS is that there will be a massive closing down SALE - everything must go!
It's 50% off everything!
Give us the code " farewell " and we will give you 50% off all your shopping.
Ps. just wadding is outside this offer for the simple reason that we have hardly any left & the last of the minimal stock is reserved at normal price.
The small print in big lettering - please read:
* Minimum fabric cut is 50cm from now on
If you are shopping online, to qualify for the discount please order qty 2 or more units x 25cm
We will cancel & refund all smaller orders unless they are at full price
If you want to order both full price (25cm's) & sale price (min. 2 x 25cm) items, please place separate orders
* We have thousands of pre-cut FQ's - these are all included in the sale, but we won't cut any new
* Bolt ends: we will not cut any fabrics to smaller pieces if they are already 1m or less
* We will update the web site & send out orders as promptly as we can,
but it will be a busy time, so please bear with us and allow time when visiting the shop.
* All stock is first come first served
* We can only reserve items if they are paid
* No returns or exchanges on sale items please
* Please use any gift cards left from last year as soon as possible, but the very latest by May 10th
* Please redeem any old loyalty cards by the end of April
* We reserve the right to change these terms at any time
* * *
Opening hours
Please check at tikkilondon.com before travelling - there will be changes and we will be closed over Easter Holidays.
Shipping
Royal Mail has increased prices yet again and as we anticipate larger orders due to the sale, we have a new fixed price rate for UK at £3.50.